Empowered by the in-depth industry experience of the management and a powerful vision, CATS Academy India has successfully established its client base in almost all the major cities in India as well as other countries in the Asia Pacific.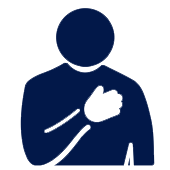 Dedication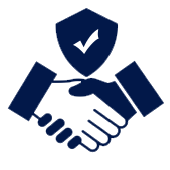 Trust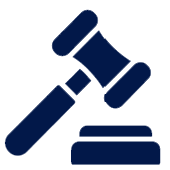 Integrity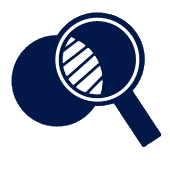 Transparency
To be recognized as a respected consulting,
executive coaching, and corporate training organization offering unique solutions with its competent and
value based team
We endeavour to make a positive difference to
individuals and organizations
We are proud to have been associated with some of the most coveted organizations such as Mercedes-Benz India, Kaplan, UK and Shoppers Stop, Schott Glass India, TÜV SÜD South Asia, Juffali Group Saudi Arabia, General Motors India, Bosch India, Rangs Group Bangladesh etc.
Besides, in our quest to achieve highly challenging goals, we have also been offering our services to a wide spectrum of companies in pharmaceuticals, automotive, banking, engineering, construction, advertising, health IT, electronics, retail and insurance sectors.
CATS Academy India through its unique blend of coaching, training and consulting creates a significant positive impact on the organizations. We utilize science-based and result-oriented training methodologies to help individuals and organizations facilitate positive change. CATS Academy India also has specialized industry and functional expertise. In the realm of the automotive retail business, we provide handholding support to a number of premium passenger vehicle retail dealerships. The company has guided several organizations in the ISO certification process. We have successfully conducted Assessment Centres for various organizations which are customized as per the client's requirement. We have also helped large automotive dealerships in infrastructure development and facilities planning. Leveraging on the experience of its management in the automotive industry spanning more than two decades, CATS Academy India has elevated itself to a leadership position offering automotive related business solutions and is a preferred partner for many automotive organizations.
In the quest of unleashing their true potential, CATS Academy India has enabled a number of top executives to achieve their professional and personal goals through executive coaching.
As the Global Partner of Persona Global, USA and WorldsView Academy, South Africa, CATS Academy India brings its unique solutions to India.
UNIQUE AND POSITIVE TRAINING​
CATS Academy India offers highly customized
business solutions to enhance organizational
effectiveness by understanding the exact
requirements of clients.​
SCIENCE - BASED METHODOLOGY
We utilize science-based and result-oriented training methodologies.
INDUSTRY SPECIALISTS
We engage highly qualified and experienced consultants
as part of our specialized consulting and training services.
CUSTOMIZED SOLUTIONS
We work closely with our clients at all the required hierarchical levels and develop solutions with their active involvement thus creating a sense of ownership and accountability.
ACTIONABLE PLAN WITH INSIGHTFUL RESULTS
We provide an action plan and a specific timeline to deliver structured, effective and sustainable improvements in the areas we work in.